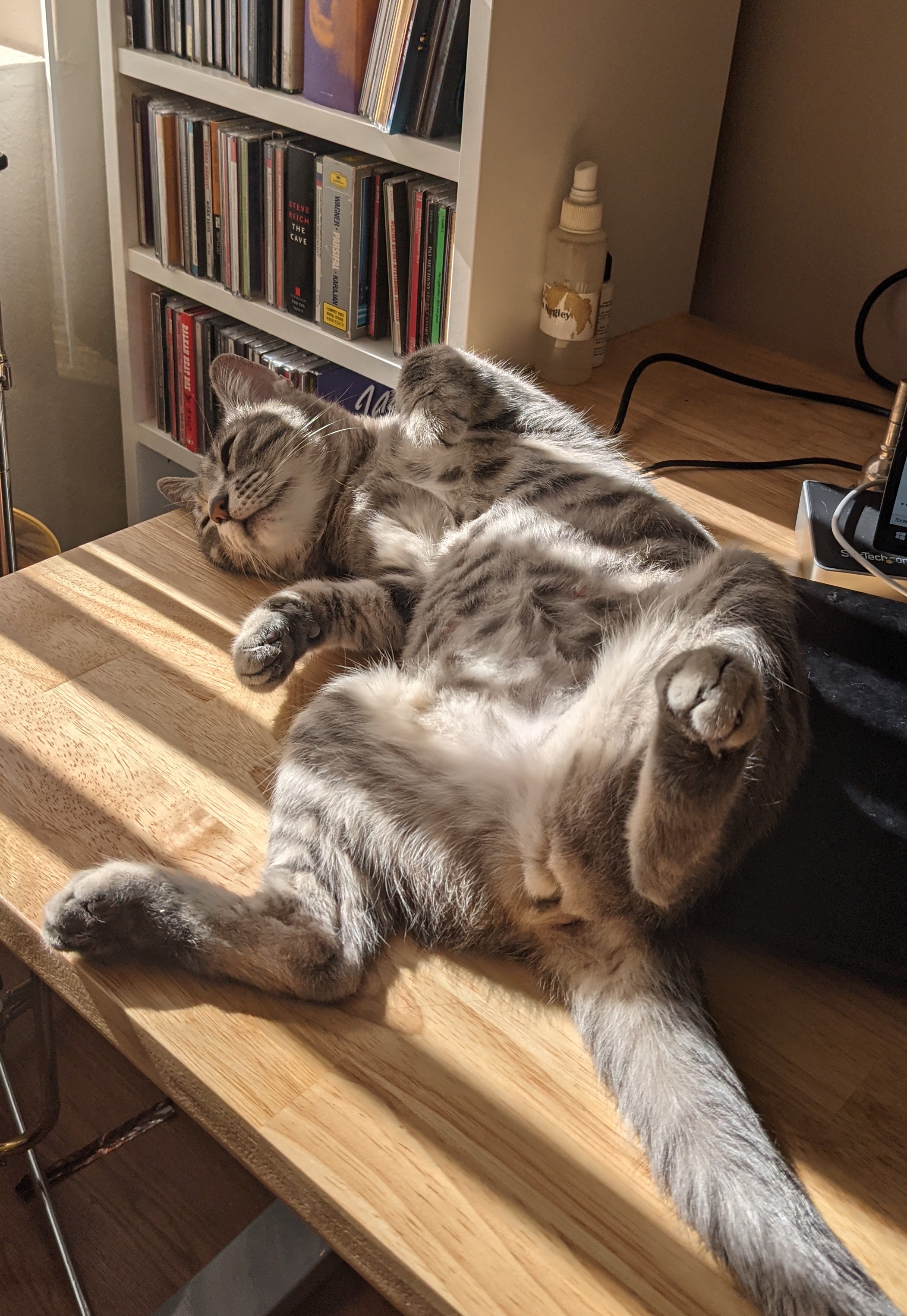 Graduate of Fordham University
Hungarian Mensa Guy
Own My Own Media Companies

shayshay@gmail.com
WORK/SERVICE
Gray Tabby Cat, Keyboard Walker, Ben's House, Since 2021
Chair, Arizona Cats Against Dogs (ACAD) Since 2019
Arizona Humane Society, Resident Gray Tabby Cat 2021-2021
Teaching Assistant: Department of Tummy Studies, Arizona State University, Since 2019
EDUCATION
CERTIFICATE: Certificate of Advanced Tummy Studies (CATS), Arizona State University, 2019.
RESEARCH/PUBLICATIONS
BOOK: Unsafe at Any Speed: Why Dogs Shouldn't Be Allowed to Run Around Outside. Basic Books, 2021.
ARTICLE: 'All That is Solid Melts Into Air': An Ontological Approach to Cats in Haruki Murakami's Fiction, Jacobin Magazine, Issue 27, May 2020.
LETTER: "Tom Hooper's Film Cats is an Underappreciated Masterpiece," the New Yorker, January 2020.